We're pleased to announce the release of InstallShield 2019, which makes it easy to take advantage of Microsoft's new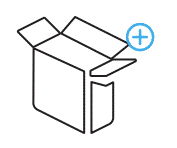 packaging format, MSIX.  At Flexera, we value the importance of getting you the latest and greatest from Microsoft and making it even simpler for you to create MSIX packages. InstallShield 2019 is a step in this direction to make the transition smooth. New features include:
Building MSIX packages from scratch with all UWP features
Easily converting any MSI file into an MSIX package
Identifying changes for current projects to meet Microsoft's MSIX standards
Expanding installation suites to include MSIX packages
The timing to make the shift to MSIX can't be better with Microsoft announcing MSIX support on Windows 10 1709 and 1803 in February 2019. Full announcement can be found here.